This Hideaway Wall Desk Is a Space Efficient WFH Solution
Across dining and coffee tables. From the couch. Set on stacks of books or boxes. Many of us are making do the best we can operating under the duress of "work from home" conditions. But many of us – particularly apartment dwellers – can be hampered by limited space. While we've spotlighted numerous space-efficient desks and home office accessories to inspire and improve working from home, Orange22 Modern's Hideaway Wall Desk may offer the most accommodating solution for anyone with only a spare wall, a hallway, or even a closet to transform into their very own WFH home office.
At just a little over 17-inches deep when closed, the Hideaway Wall Desk offers the appearances of a wide shelf when closed. But in its open configuration the shelf transforms into a sizable laptop-friendly 23-inches x 31.5-inches work surface that can be installed as a traditional height desk or at standing height. Paired with a proper task chair, it operates as a capable Zoom station. Even better paired, a side-by-side configuration offers a decent sized desk during the day, and an efficient shelf after hours.
Orange22 Modern sells the Hideaway Wall Desk fully assembled and ready to mount, and is rated to safely support up to 50lbs of weight when properly installed with a minimum of two load bearing wall studs to secure the wall bracket.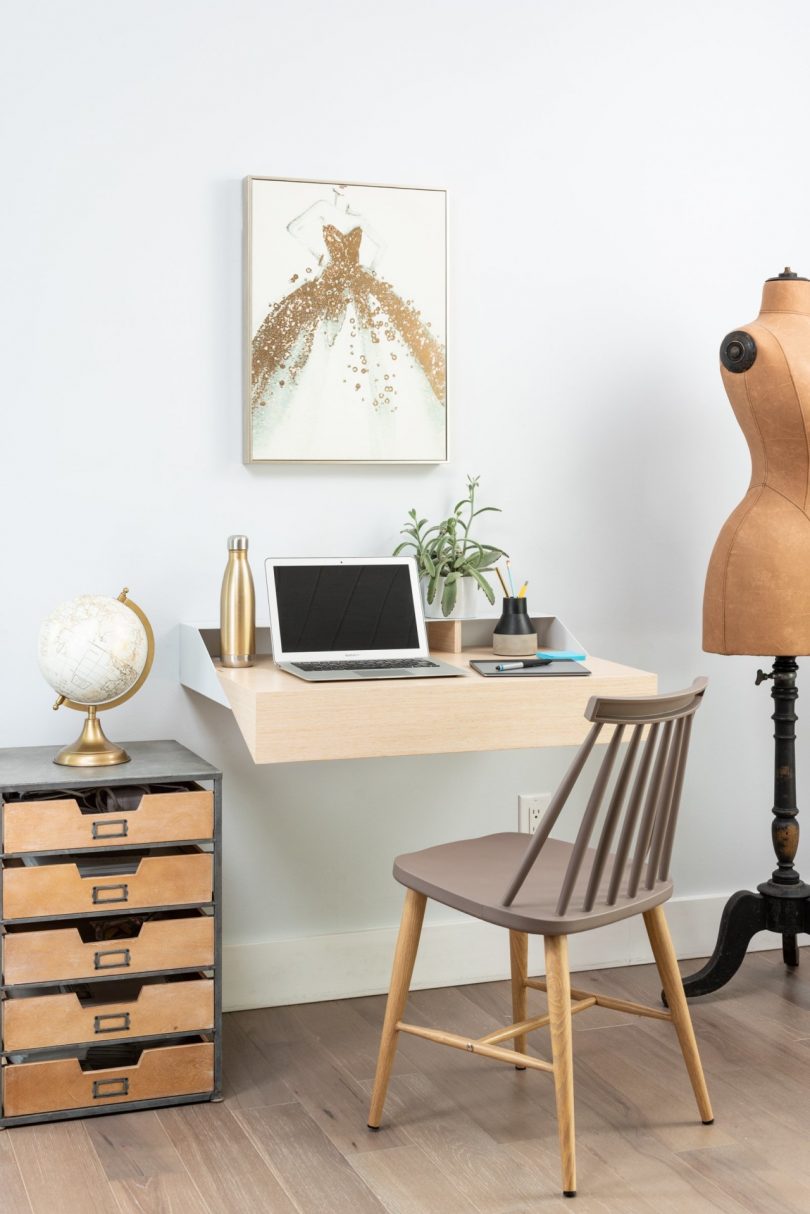 Part of Orange22 Modern's Minimal Collection, the Eames-inspired range of floating desks are all made from sustainably forested woods and are available in a variety of wood veneer, including walnut, white ash, and rift oak. Additional information available at Orange22 Modern.