These Minimal lyn Shelves Appear to Float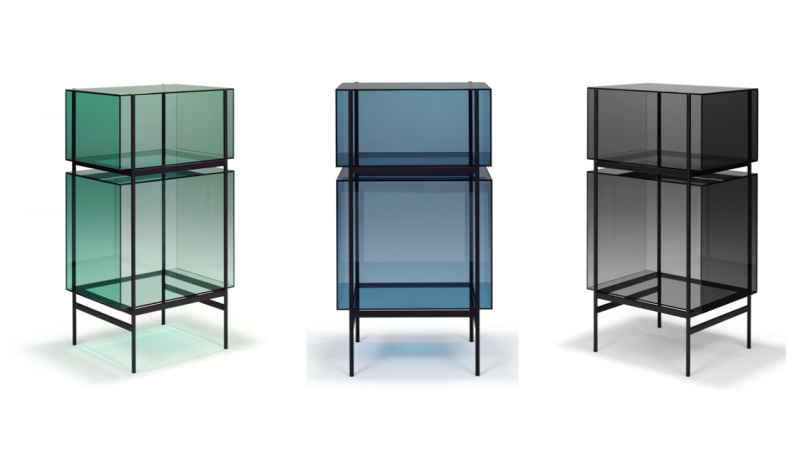 Designed by Dutch duo Visser & Meijwaard, the lyn collection uses spatial relations to create a shelf that's the absolute minimum for pulpo. That absolute minimum turned out to be doorless glass cubes that appear to float within an elegant metal frame depending on lighting and perspective. Made of float glass and powder-coated steel, the lyn collection embraces bubbles, streaks, and other variations as part of the production process, making each piece all the more individual. Choose from two sizes – small and high – as well as a range of vibrant color combinations.
To learn more about the lyn collection, visit pulpo.com, and for more furniture ideas, visit the Design Milk Shop!